What are the Fannie Mae guidelines for first time home buyers?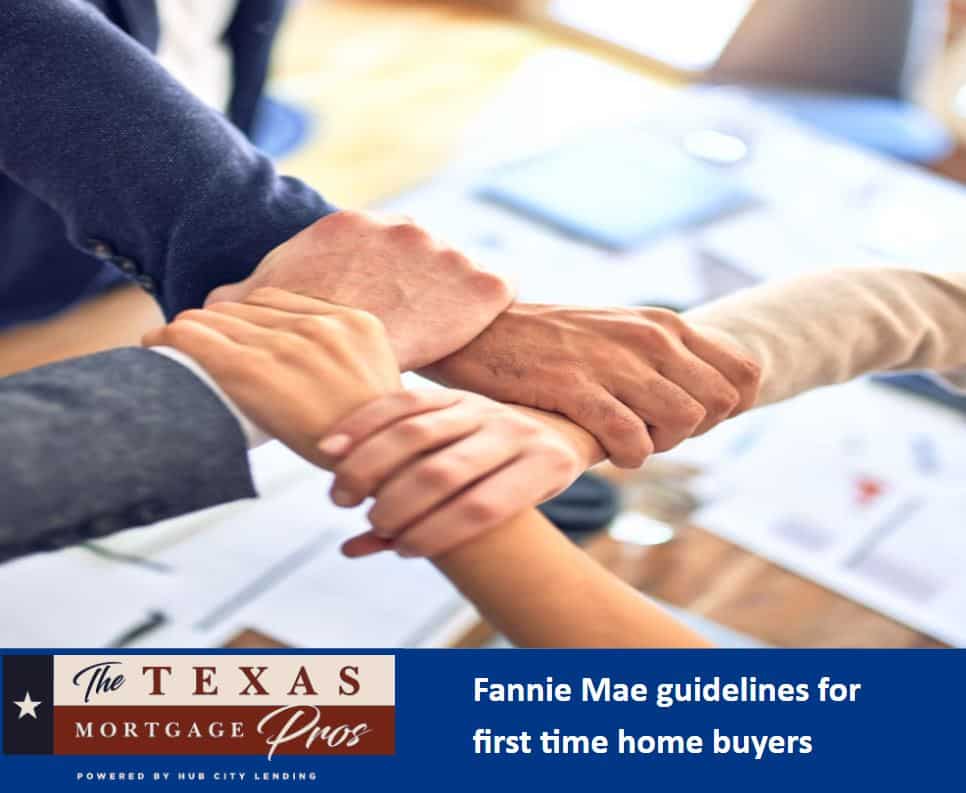 Here are the Fannie Mae guidelines for First-time home buyers:
buyers are investing in the security asset.
buyers will occupy the security home as their primary residence; and
three years prior to the date of the purchase of the security property, had no ownership interest (sole or joint) in a residential property.
In addition, a person who is a displaced homemaker or a single parent will also be regarded as a first-time house buyer if they have never before had a principal residence (other than a shared ownership stake with a spouse).
What are the Fannie Mae income restrictions?
Fannie Mae establishes income restrictions that you cannot earn more than 80% of the median income in your area. AN example of this restriction is if the median annual income in your area is $100,000, you must earn $80,000 or less to be eligible for the HomeReady program.
What does Fannie Mae do for First Time Home Buyers?
Fannie Mae helps make affordable housing available to renters, purchasers, and first time home buyers homeowners across the nation. They consist of real estate agents, housing counselors, mortgage lenders, and services, as well as other experts in the field. Together, they support the search for a place to call home for millions of Americans.
Their objective is to offer lenders and servicers efficient solutions and services that support their activities in the mortgage industry. In order to assist our business partners in growing their operations and thriving in the changing housing market, they seek to modernize and reinvent their mortgage technologies and risk solutions.
Do all First Time Home Buyer Mortgages go through Fannie Mae?
Although Fannie Mae does not buy every mortgage, it does purchase a great deal of them. A safe asset is a loan that can be sold again by Fannie Mae and Freddie Mac if they are seen as safe assets. Consequently, each mortgage must adhere to a set of guidelines or standards. Fannie Mae.

Branch Manager at The Texas Mortgage Pros
NMLS# 268552 – NMLS ID 286357
Branch NMLS #: 268552
118 Vintage Park Blvd W443,
Houston, TX 77070,
United States